Facility and property security services
Door and gate services, monitoring and patrols, fire prevention, wireless patrols, investigation services, industrial espionage and sabotage, transport services.
We carry out our facility and property security services only with certified facility protection professionals:
Facility protection specialists (IHK)
Protection and security employees (IHK)
Service employees for protection and safety (IHK)
Specialist for safety and security (IHK)
Our management structure is based on established guidelines. Our employees have professional ranks, headgear and an appropriate equipment, which is used according to each security service instruction. We insist on 100% accurate performance. The slightest deviation will not be tolerated. This makes it possible for us to carry out high-quality and reliable services for a full protection of customers as well as our own personnel.
Wearing uniform is not only important for repressive action, but also leads to a high preventive benefit. With our modern uniforms we do not only contribute to an impeccable appearance but also to deter potential perpetrators. If you are looking for effective security and protection services while a sign in your front yard is simply not enough, then our services are exactly what you will need. Get to know our quality of work and be convinced!

We stand for high security! When do you want to feel safe? Please contact us and we will provide a free and individual made-to-measure offer for your specific needs without any further obligation.
Special and construction site surveillance
Protection against material theft
Protection against unauthorized access
Protection against sabotage and vandalism
Presence check
Preventive fire protection
Clearing driveways
First aid in case of accidents
Our construction site surveillance offers reliable protection for all aspects during all phases of a construction project. Already during planning we are happy to assist you to develop a comprehensive security concept, which perfectly covers your needs and minimizes the residual risk.
Our services for a special or construction site surveillance include:
Analysis during planning stage / development and implementation of an appropriate security concept
Permanent or punctual guarding of the construction site at all stages to prevent thefts, vandalism, waste management and natural hazards
Fire prevention and fire fighting
Primary care and first aid after work accidents
Controlling the access routes, patrolling and checking of authorized persons
Verification of the shell construction by specification
Monitoring of storerooms and material handling
Control of fences and containers
Application of mobile fire alarms and detection systems
Support by technical aiding such as video surveillance
GPS monitoring of high-quality construction equipment
Until today and on practically all surveillances of construction sites we were able to arrest perpetrators and hand them over to the police, while securing materials, tools or vehicles and preventing entrance of unauthorized persons.

We not only provide you with high safety standards on your construction sites but also save you a lot of money, resources, time and worry. The shortest response times can be offered particularly in the area ofLörrach, Weil am Rhein, Müllheim, Neuenburg, Freiburg, Lahr, Offenburg, Baden-Baden, Rastatt, Karlsruhe, Stuttgart and Frankfurt.

Call us now and we send you a non-binding offer with an outstanding price-performance-ratio. We are looking forward to hearing from you.
Guarding of asylum centres

Since 2014 we offer guarding of asylum centres with the help of professionals:
Security training specialized in de-escalation and interaction with people.
Trained as firefighters against arson attacks
Trained as paramedics for medical emergencies.
Trained staff for work safety
Trained in foreign languages
As a district office, authority or municipality we gladly provide you with available trained professionals. If you are a security company looking for a reliable partner, we can provide reliable and high-quality services in neutral uniforms.

We offer the services of all these trained professionals! Including the best references, just ask for more information!

Many security companies felt a need to expand since the German government has to ensure the safety of so many asylum centres. However, it soon became clear that not many of these security companies could keep up the necessary quality. Many companies had to literally throw in the towel. There is no need for bouncers in these cases, but for trained professionals with high-quality training in all areas. When social workers go into their well-deserved leisure time, we are responsible for securing all the situations that come up after work until the next morning: night disturbances, medical emergencies, technical inquiries, translation issues, psychological assistance etc.
This is why we offer a 24/7 translation service in Arabic, which already made quite a difference in many cases. Due to our work abroad many of our employees speak Arabic. Of course we also provide classical security services, because when many people from different cultures and languages live together in a confined space, there is always potential for conflict. For these cases we have dog units ready. Each patrol, consisting of at least two persons, carries a bodycam. Currently we carry out security services for asylum centres in the areas of Lörrach, Müllheim, Neuenburg, Fribourg, Offenburg, Baden-Baden, Rastatt, Karlsruhe, Frankfurt, Pforzheim, Stuttgart, Ulm, Augsburg and Munich.
Alarm intervention, territory and patrol security services
Please also note that while our alarm centre is connected to your hazard and / or alarm signaling system any alarm intervention starts immediately when we have received a notification. This is provided by our professionally trained staff or our qualified partners. The intervention force is strictly compliant with tactical requirements which follow trade association rules and regulations, valid for each situation. The intervention force proceeds exactly and accordingly to your pre-set requirements.

Our simple but impressive statistics show that in 87 % of all interventions we were able to hand over alleged suspects and stolen goods to the police. It shows that a professional procedure saves resources, creates high risk of detecting potential perpetrators and ensures security for all your objects and valuables.

As an example for the effect of patrolling, in the Freiburg area the repair costs caused by vandalism and property damage could be reduced by 60 %. In addition to this the reductions of insurance premiums should also be taken into consideration.

Our use of only qualified professionals, the best materials and an elaborate organization just pays off. This includes highly trained guard dogs and the driving of multiple patrols.

Our area control service checks your property as often and detailed as you require us to, thereby ensuring sustained security on the property.

So your building is 100 % closed during non-business hours. The inside control includes switching off unnecessary light sources, closing windows, eliminating hazards, identifying fire hazards and controlling persons present. Everything is documented in detail and made available to you. Our employees also deal with illegally parked vehicles for keeping emergency accesses open. This service protects your buildings and valuables from unpleasant events or losses and helps to reduce operating costs in the long term.

More safety for you according to your needs, wishes and ideas:
Patrols inside and outside of buildings and property
Controlling of accesses, internal doors, windows, lighting, heating, refrigeration equipment, vehicle parking and storage goods, security and fire alarm systems, etc.
Recognizing, resolving and reporting of burglary and vandalism attempts, fire hazards, liquid and gas leaks, natural hazards, etc.
Property access controls and protocol during night shifts or special working hours
Complete documentation with a modern evaluation system
Operation of video, fire and alarm detection systems
Conducting elevator exemptions
Regular patrols on property deter potential perpetrators! This leads to:
less vandalism (graffiti, acts of destruction, arson, etc.)
a lower risk of youth violence / robbery or injury (potential troublemakers are identified and deterred in advance)
deterrent patrols on so-called "hot spots" work with the presence of our employees
better cooperation with police, ambulance services and fire brigades by reporting events
etc.
You can see the potential of property patrol and security of your objects for yourself here. Don't wait for something to happen! Secure your valuables sustainably and professionally by us and let us send you an accurate offer at a fair and fixed price, with flexible contract terms in addition. Call us today!

The shortest response times during patrolling can be offered particularly in the area of Freiburg, Offenburg, Baden-Baden, Karlsruhe, Stuttgart, Frankfurt.
Connecting danger and alarm detection systems to our alarm centre
Currently we are preparing our new NSL (formerly VdS B to EN 50518) certified, 24/7 alarm receiving center (formerly known as NS) and will connect your alarm detection systems with our new standardized alarm centre as soon as possible. All modification measures have been approved and the new construction starts soon! Also don't forget to consider the requirements of your insurer and the resulting advantages in insurance rates.

All our services profit from our many years of experience and an excellent price-performance ratio. Please request your customized offer with flexible terms today. If you do not yet have the necessary technical equipment, we can supply and install a complete and customized system - VdS tested upon request - and have it certified by our qualified partners (see below under "sales...").

As you know yourself a connection to our alarm centre is only functional if a qualified alarm intervention takes place after receipt of a notification. We carry these out for you and create an appropriate and reliable process of alarm interventions. How does it work and how successful are we? Please read the section alarm intervention.
Sales of hazard detection and alarm detection systems, video systems
We distribute advanced, high-quality and certified hazard detection, alarm and video systems by major German producers. We are a tenance specialist, which means that we are installing and putting your alarm or video surveillance system into operation. Secondly, we are a professional operator and can connect your alarm signaling or video surveillance system to our alarm centre. Everything you can expect from a master enterprise.

We are happy to work out an individually customized fixed price proposal for you. In case you want to connect your alarm system to us, we can offer unbureaucratic and convenient financing options, e.g. with a monthly fee. Just ask us!

We provide support points for property patrolling, alarm tracking, patrol duty, and managing of alarm detection and video surveillance systems in the following cities: Freiburg, Offenburg, Baden-Baden, Karlsruhe, Stuttgart and Frankfurt.
Money and valuables transports
There is a proverb: "Money and friendship don't go well together" We see it exactly the same way. We are serious and discrete when working with valuable objects of our customers during collection, transport, processing and transfer. Concerning your valuable objects a professional service is required in every possible way.
Unlike the usual industry practice we act in a neutral and professional manner in case of any insurance sum. Nobody should be able to visually recognize the mission we carry out while we are transporting your valuable objects.
Starting at a certain amount of money we are obliged to use armored money transport vehicles. Whether one-time pick-up, the processing of store systems or individual addresses, once or several times a day, we always take professional care of your needs and specifications.
Currently we cover the strategic connection between Lörrach, Freiburg, Offenburg, Karlsruhe and Frankfurt. In addition we are planning to cover the connection between Karlsruhe, Pforzheim, Stuttgart and Munich soon. We offer all services of a modern money transport company. Our services range from the collection of overnight-deposits, hard cash service to money processing - get your individual and customized offer today and at a fixed price!
Courier services
We carry out courier, express and instant courier services with the following vehicles and the following weights:
Motorcycle courier
For express, letters and small shipments
Max. Size per shipment unit: 30 cm x 30 cm, max. Total weight: 15kg
Car - station wagon courier
For documents, letters and small packages
Max. Total Weight: 500kg
Van
All kinds of goods except dangerous goods
Max. Total weight: 1.100 kg
We are also looking for cooperation with other courier services and shipping companies on the strategic connection between Freiburg, Offenburg, Baden-Baden, Karlsruhe, Frankfurt and on between Karlsruhe, Stuttgart and Munich.
Event security
Careful planning is an indispensable basis for a successful implementation of an event, from small private or corporate celebrations to big events in sports, culture and music.

Representing a designated master enterprise (IHK) with over 35 years of professional experience:
we work with you to compile a reliable risk analysis and the foundation for a safe and smooth operation. At the event itself, our trained specialists keep a discreet, trustworthy but also decisive position for peacefulness and an orderly and safely organized environment.

Therefore duties and responsibilities of our employees include:
Coordination of all security concerns
Implementing a functional safety concept
Cooperation with authorities and institutions (police, fire, ambulance, etc.)
Control of persons, effects and access
Cash desk service
Collection and administration of entrance fees, cash processing
Money transfers
Supervision and surveillance
Enforcement of law and order
Monitoring and patrolling inside and outside of buildings and properties
Ensuring of evacuation preparation
Flight and helicopter service
Parking management, fee collection, briefing of parking space security
Vehicles, chauffeur and shuttle service
etc.
Any further questions? Go ahead, call us today and have your next event be a successful and unique experience! We look forward to hearing from you!
Taken from our guest book
There are many other beautiful stories about how we successfully carried out activities and events which we share together with our customers.
Because of the duty of confidentiality to our customers, we deliberately avoid the detailed description of reports and experiences here. Like our many satisfied customers we know that you appreciate our duty of confidentiality.
During events planned on short notice the best response times we can offer are particularly in the cities of Freiburg, Offenburg, Baden-Baden, Karlsruhe, Frankfurt or Stuttgart. We offer concert and event protection as well as entrance controls.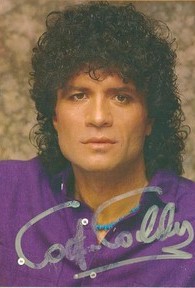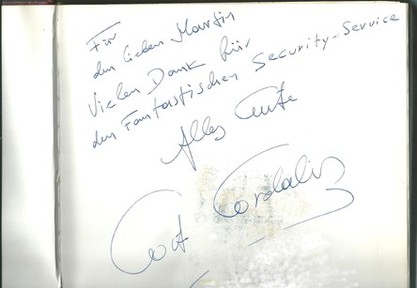 Corporate investigations
Determination - monitoring - observation - preservation of evidence
(Native speakers during foreign assignments: Arabic, French, English)
Employee monitoring
Unreported employment
Fraud at continued payments
Labour law
Billing fraud
Smuggling of employees
Competition and patent law
Paths of shipment in case of product piracy
Video surveillance, preservation of video and photo evidence
Private investigation
Surveillance - observation - preservation of evidence
Embezzlement and fraud
Detection of marriage-impostoring
Detection of infidelity in marriages
Fraud and theft within families
Legal custody
Operational area throughout Europe. Foreign priorities: Arab countries. The shortest response times can be offered particularly in the area of Freiburg, Offenburg, Baden-Baden, Karlsruhe, Stuttgart and Frankfurt.